Prerequisites
Candidates must already have a solid base in the circus specialty that they are applying to study. Because the training of a circus degree programme is much more demanding than for recreational training, we strongly recommend that students attend a preparatory circus course before applying. Although we accept students from a wide variety of backgrounds, they must be physically extremely fit, have good acrobatic ability and a curious, open-minded approach to the arts. Experience of performing and music are significant advantages. All circus disciplines are taught at ÉSAC, with the exception of the flying trapeze. If candidates audition as a group for a particular circus art, they must specify the status of the other members of the group. It is not unheard of for duos or groups to be formed for the entrance exam, but as these relationships can be fragile, ÉSAC will assess the potential risks of such an undertaking.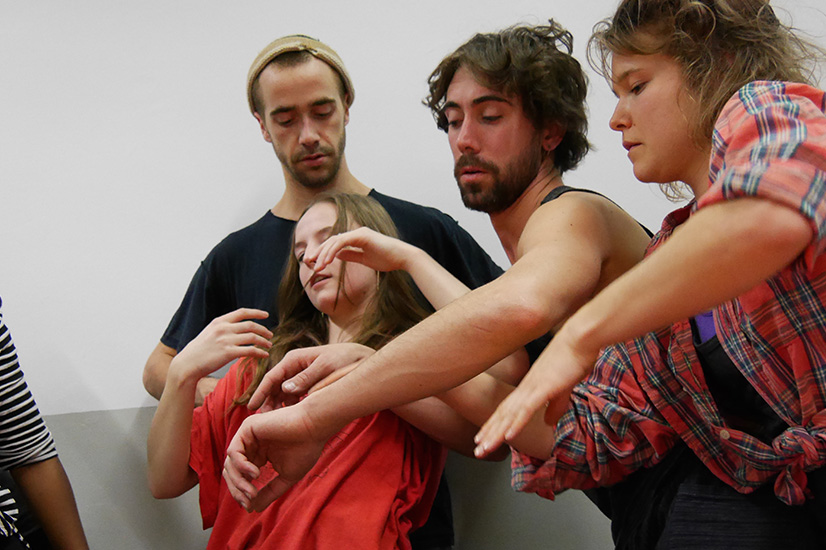 As it is very difficult to change course mid-way through the programme, groups admitted to ÉSAC will stay together at least until they have graduated. Given the specific demands of circus training, it is best to apply before you turn 23. Knowledge of the French language is not a prerequisite for taking the entrance exam.
Due to the exceptional circumstances associated with the COVID-19 health crisis, the 2021 selection process will be based on applications, videos and remote interviews.
If you have any questions or comments about any administrative or "technical" issues, please use this email address: admissions.2021@esac.be. Please specify the subject of your request in the subject line.
No later than 11.59pm on 30 April 2021, candidates must send their full application in a single message by email to admissions.2021@esac.be.
IMPORTANT:If an application is late or incomplete it will not be considered. Documents must be PDFs and photos must be JPGs.
This application pack must include:
A CV
A covering letter explaining why you would like to study this course.
A recent colour passport photo (jpg)
A photocopy of your valid identity card or passport
A copy of your higher secondary education qualifications (CESS or BAC equivalent), which must be accompanied by your transcript. If you are accepted, the ORIGINAL copies of these 2 documents must be submitted.
A birth certificate issued by the competent authority. If you are accepted, the ORIGINAL copy must be submitted.
A medical certificate confirming that you are physically fit enough to practise circus arts dated within the last 3 months.
For candidates from outside Europe: a certificate of good conduct or a criminal record certificate issued by your home country.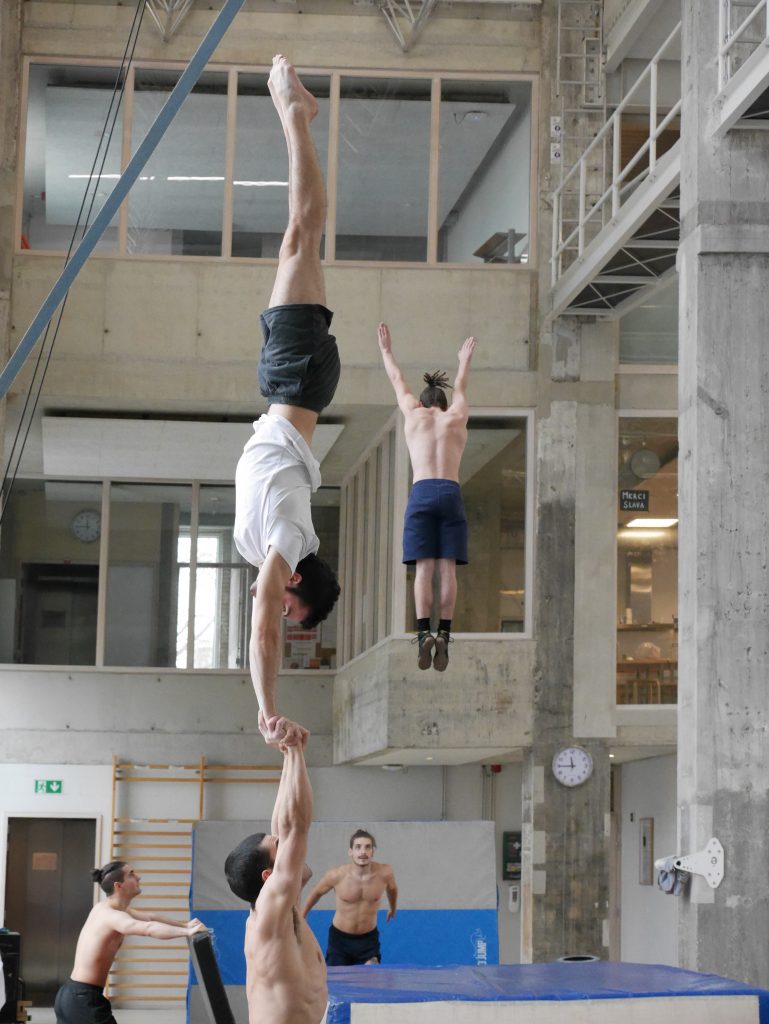 Timetable for admissions (Belgian time – GMT +2)
Submission of applications and videos: submission of the full application in a single message no later than 30 April 2021 at 23:59 by email via admissions.2021@esac.be.
Pre-selection announced by email: Monday 14/06 from 5pm.
For pre-selected candidates:
Be available for a video interview on 16/06 between 9am and 5pm and on 17/06 between 9am and 1pm. ÉSAC will organise a virtual meeting (video and microphone are mandatory) and will inform the candidate of the date and time of the interview.
Provide a video response to the instruction, which will be given when the preselection announcement is made, no later than 1pm on 16/06.
The results will be announced by email from 6pm on 18/06.
Successful candidates must confirm by email that they would like to accept their place at ÉSAC by midday on 21/06.
Candidates who have been accepted and who have obtained their secondary school qualification (BAC) outside Belgium will have to pay for the equivalence statement for their qualification by 21/06.
Content of the videos (Circus Arts, Acrobatics, physical training and acting)
All videos must be copyright free (Vimeo or YouTube – password "auditions2021").
1 // Circus Arts video:
Act or extract from acts (max. 3 mins)
Technical presentation: Compilation of filmed excerpts of the technical work you have mastered and in the circus art specialty for which you are applying. Please use your most recent work (max. 2 mins)
2 // Floor Acrobatics video:
A number of acrobatic sequences to be performed on a mat (or other surface) made up of at least 4 elements (1 min. max)
One example of "non-gymnastic" acrobatics performed on a hard floor. Avoid movements and landings where you hit the ground (1 min. max)
A handstand holding your alignment for 10 seconds without moving
3 handstand positions (free)
A handstand with all 3 splits (front-back and straddle splits) video link, plus a handstand with a side bend video link
Shoulder flex: backbend (passive – active) and retroversion (in a sitting position, slide your hands as far back as possible keeping your arms parallel)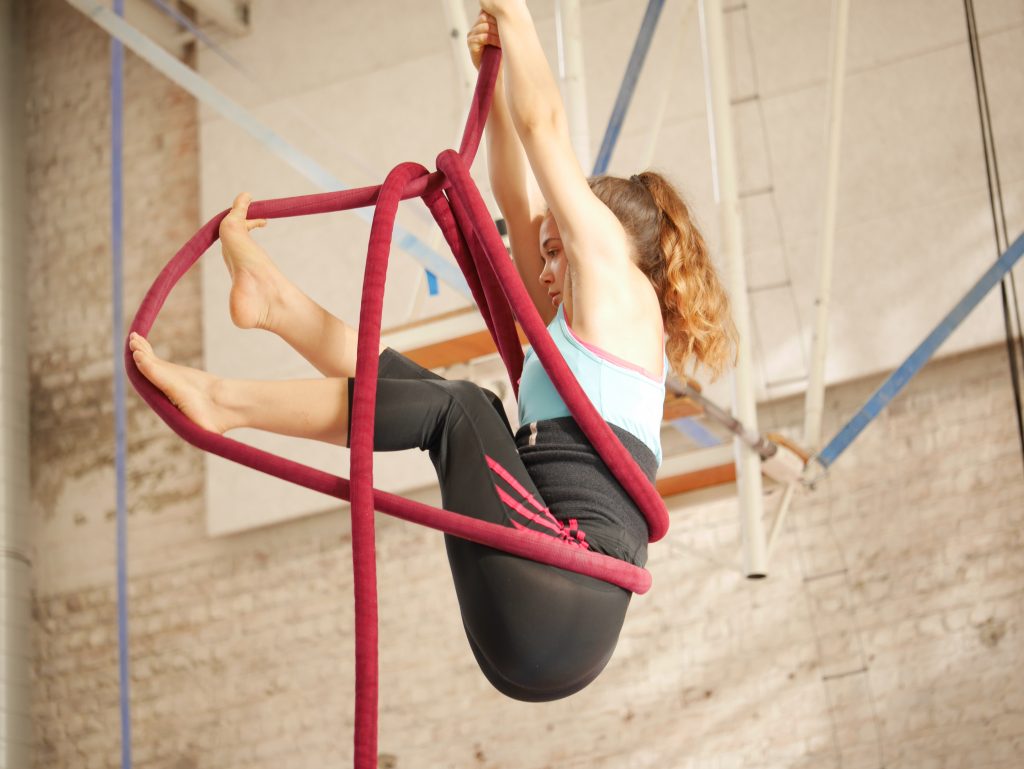 3 // Specific Physical Training Video:
A short routine or a sequence of 6 exercises where the strength of your legs and arms can be seen. Choose exercises that relate to your circus discipline (3 mins. max)
4 exercises of your choice, in different positions, demonstrating the core strength around your abdominal and pelvic areas
4 // Acting video:
Acting: We are looking for open, receptive, dynamic and creative individuals who are prepared to step outside their comfort zone. We give you carte blanche to do whatever you like, with no apparatus and without using any video editing tricks.Do something that will make us want to meet you! (2 min. max)
Dance: Solo dance/movement style of your choice (e.g. contemporary, classical, break dancing, hip-hop, etc.), with no apparatus (+/- 2 min.)
information about the language of study in Esac
It is important to remember that ÉSAC is a French-speaking establishment that is subsidised by Belgium's French-speaking Community. Training is delivered in French.
The practical and theoretical exams (both oral and written) are in French.
Candidates who would like to join our programme must take the necessary steps to learn and master the French language sufficiently and as quickly as possible, as of summer 2021 (online courses, intensive courses etc.).